Power Electronics Pvt.Ltd.
ISO 9001:2008 Certified
Follow Us On :





Email : info@unitoppower.in

LED LIGHTING
Downlights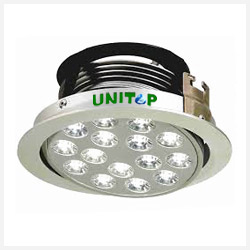 Metal halide based light sources are a very appropriate solution for the lighting of accent/display applications since it offers the best colour rendition along with high lumen packages and possibilities of sharp directional beam control for creating the right accents.

Hi-Stream DL is a family of recessed mounting downlights employing metal halide lamps of 70-150W in both regular double ended and ceramic burner single ended lamp types, offering improved colour rendering properties. The family consists of two circular designs and one of square geometry. Toughened frosted safety glass ensures safe lamp operation making the product very reliable whilst also limiting glare from the installation. Spring mounting clips ensure tool-less mounting
Panel Lights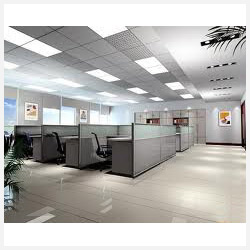 Though LED's have been around for long, they did not manage to find practical application in lighting until recently. Improved technology has contributed to making LED lighting a reality in modern work spaces
Thorn introduces a range of Indoor LED luminaries for work spaces and retail environments. PanelLED is a slender, low depth (68mm only) recessed LED panel that can be installed into standard false ceilings (including the Armstrong T grid ceilings). It uses Cree LED's and has a power consumption of only 48W in comparison to 56W of a standard 4x14W T5 luminaire
PanelLED employs a unique optical system that delivers optimised light distribution with best quality horizontal and vertical illumination, lighting up walls and task areas effectively. Equipped with an integrated thermal management system, good heat dissipation is ensured leading to product service life in excess of 35,000 hours
PanelLED is a high quality LED solution for modern work spaces
Bulbs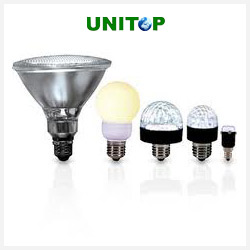 Offered by us is a high quality range of LED Bulbs, which hold a huge demand in the industry. These bulbs run on 220 V AC supply. Our LED consume less power than the CFL bulbs and are known for emitting less heat as well. Our clients can avail these bulbs in the range of 3W (DC), 5W and 7W. We fabricate these bulbs using latest technologies and tools as per international quality standards.
Tubes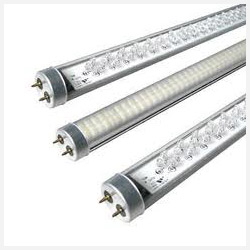 Offered by us is a wide range of LED Tube Lights, which is widely appreciated among the clients. These eco-friendly lights that are manufactured using high quality components ensuring high efficiency. The use of these kind of lights ensures soft light and high color-rendering index that are better for eyesight and physical health. These lights are available in standard designs that are used for common interior lighting places.
Benefits:
Energy saving: Compared with the conventional fluorescent tube light, the power consumption saving rate is over 60% under the same illumination.
Eco-friendly: No UV or IR radiation, no mercury or other harmful material.
Long lifetime: 50000 hours to 80000 hours, 10 times longer than the conventional fluorescent tube light.
High luminous efficacy: High luminous efficacy and high reliability SMD light source.
Easy to install: Suitable for the fixture of the conventional fluorescent tube light.
Copyright © Unitop Power Electronics Private Limited. All Rights Reserved
Site Developed by Just Int Media